The first thing you notice when looking at Concorde from the outside is how small she is, and that's reinforced when boarding her. There's plenty of space in the seats, but you really see how narrow she is when everyone's aboard. The width of the aircraft is more like one of those little 17-seater commuter jets you sometimes get on short domestic hops: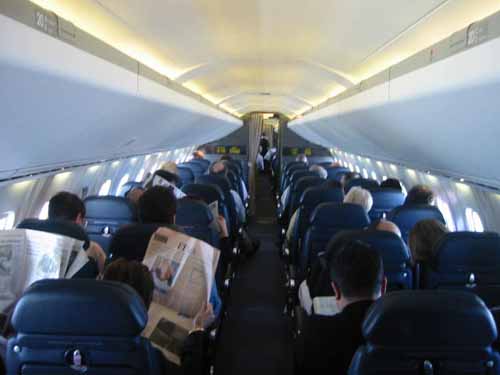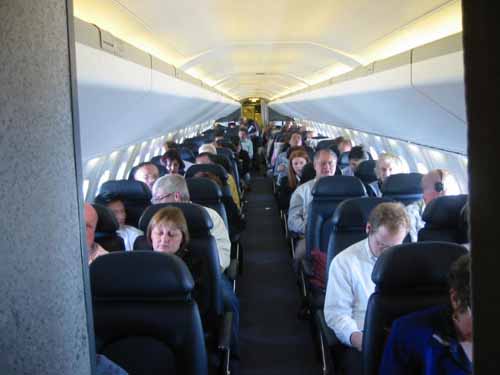 The overhead lockers are also tiny. Each pair of passengers gets their own locker, but this was one flight where our usual policy of handbaggage-only was completely out of the question: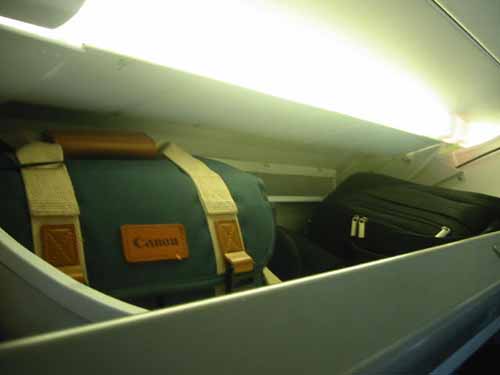 A small camera bag and Birgit's handbag, and it's full!
However, cramped she is not. The absolutely gorgeous Connolly leather seats, designed by Terence Conran, have plenty of legroom, and more than enough space around you: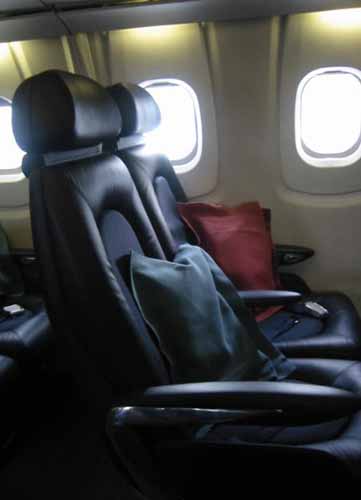 The cushions are a nice touch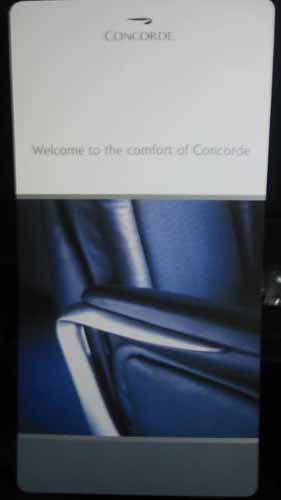 The seats even have their own instruction leaflet
The next thing you notice is how tiny the windows are. This is partly a reflection of the age of the aircraft, and partly due to the much higher pressures the windows have to withstand at 55,000-60,000 feet: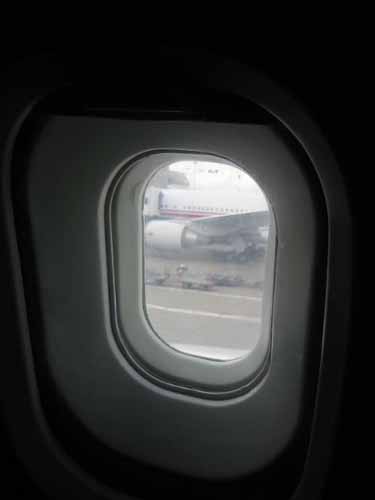 Not much bigger than the size of a passport
You then start to notice the attention to detail, with lots of lovely little touches ...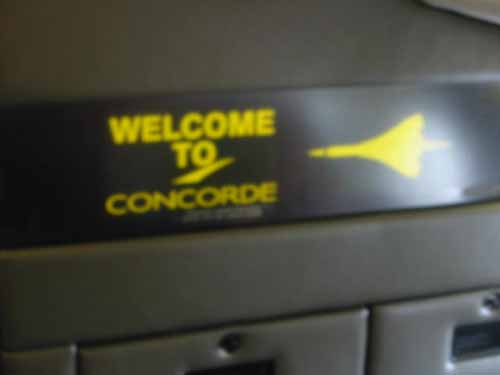 The illuminated welcome screen - very subtle lighting, so hard to photograph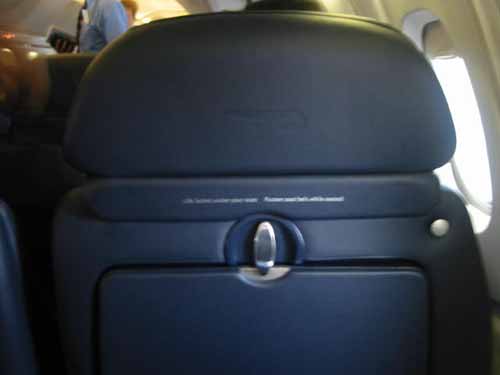 The subtle BA swirl in the headrests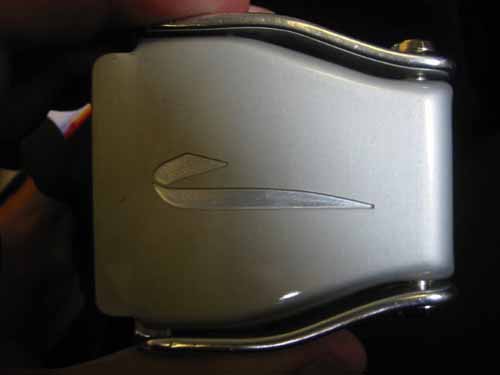 And again in the seat-belt buckles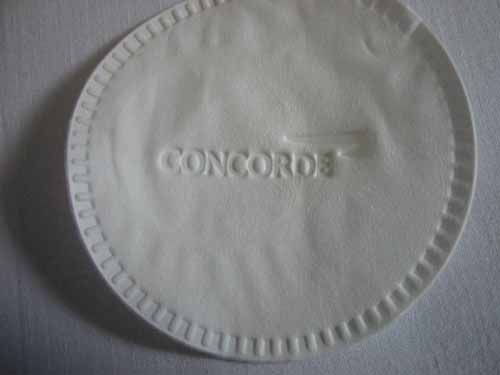 Even the drinks mats are branded
.