And of course we did our bit to assist NY's economic recovery ...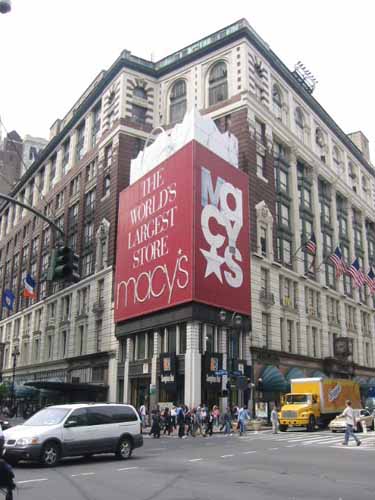 I think we spent about $400 in here ...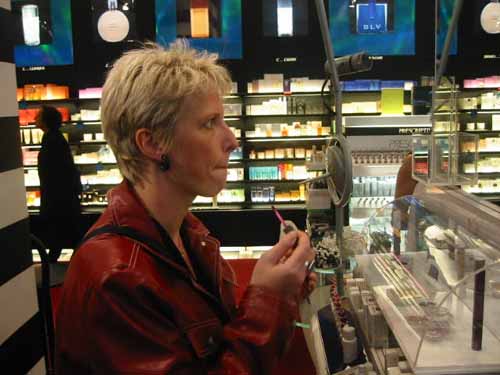 Very expensive lipstick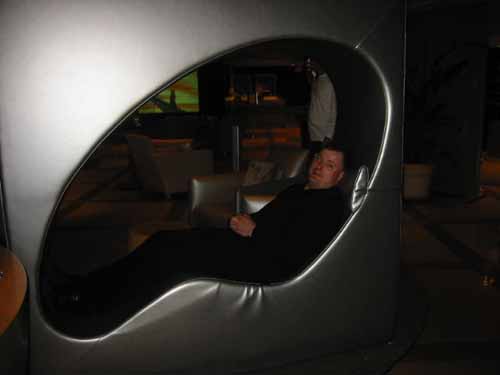 I couldn't quite figure out how to get this home ...
We were there on the day the new 30gig iPod was launched. Unbelievably, after Apple had pre-promoted it to death, they had completely underestimated demand, so we had to chase all over Manhattan before we found one in stock. Even the Apple Store in Soho had sold out, for chrissakes! But finally it was mine ...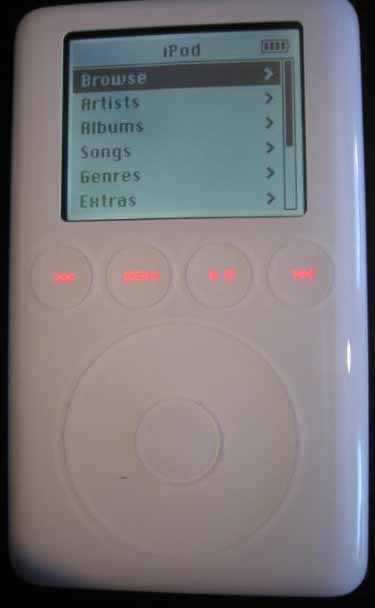 Unfortunately, we had a bit of an accident while looking for it. There was this electronics shop that claimed to have one but in fact didn't. They did, however, have lots of Vaios. Already owning one, I was immune to their lure; Birgit, on the other hand ...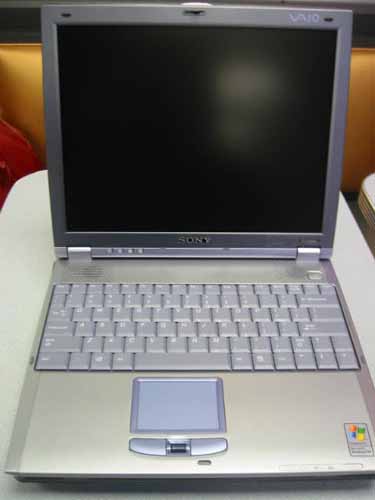 Ooops!
After that, we decided we'd better make good our escape before we spent any more money.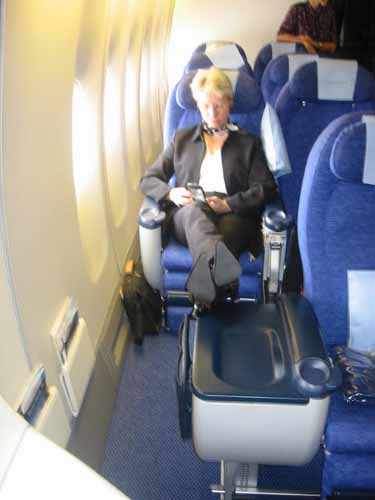 Not quite Concorde on the way home, but not cattle-class either
.