Many fine old hotels have been bought by chains, and the Waldorf is no exception: it's now owned by the Hilton group.
A miscommunication between the reservations centre and the hotel meant that they'd booked us into the wrong type of room. They initially handled it very badly, the desk clerk just shrugging and completely unconcerned about the fact that we weren't getting what we'd booked. His supervisor was no more helpful, and nor was his manager.
Now, this was 1am for us, so eventually I told them in a very loud voice that I'd had enough, I wanted the room we'd booked and I wanted it now. This resulted in a hurried phone call and the appearance of a more senior manager. He apologised profusely and assured me that it was now all taken care of. The room type we'd booked was not available, so he was upgrading us to a mini-suite.
I must, on some occasion, see what a full suite looks like, because a 'mini-suite' looks like this: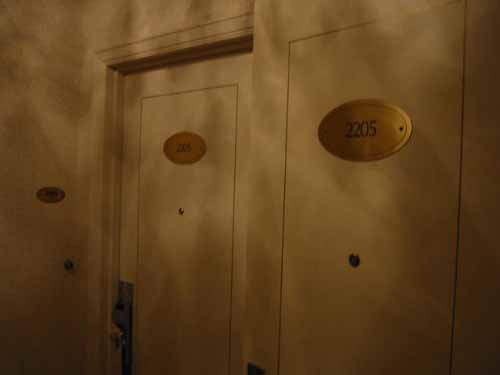 A kind of mini lobby area leading to the suite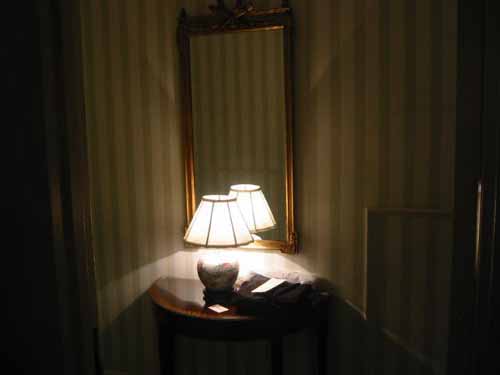 An entrance hall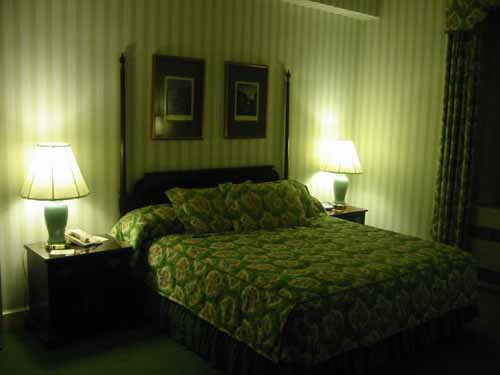 A large bedroom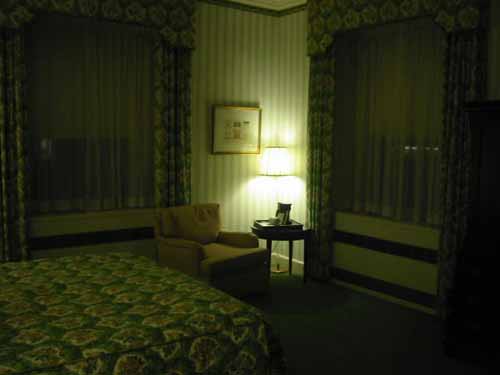 Which is a corner room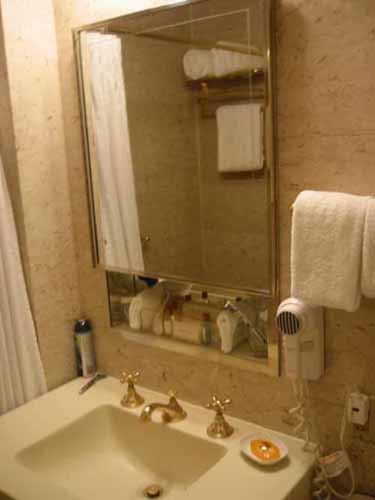 En-suite bathroom, with bath, basin and loo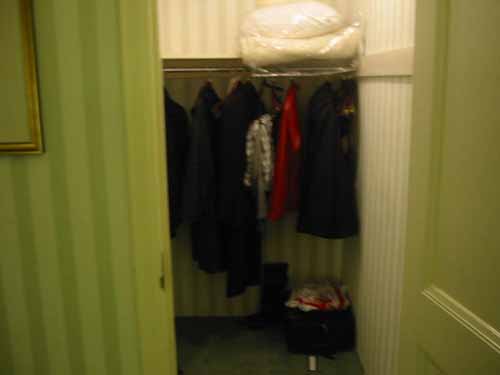 And walk-in closet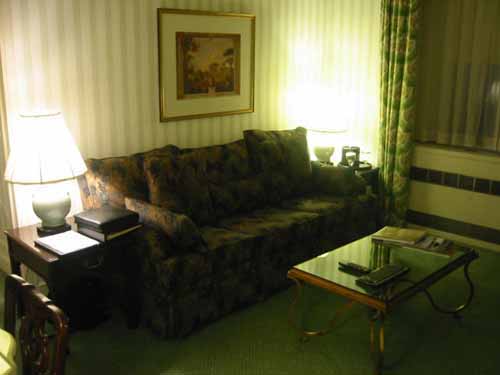 A comfortable living-room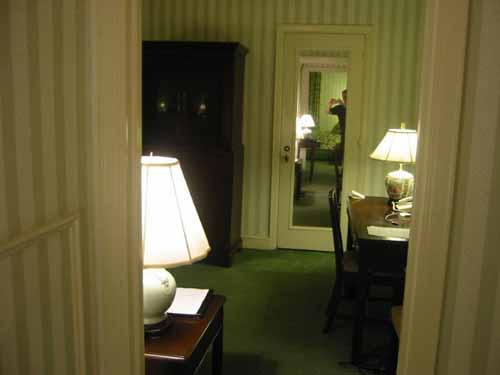 Leading off the opposite side of the entrance hall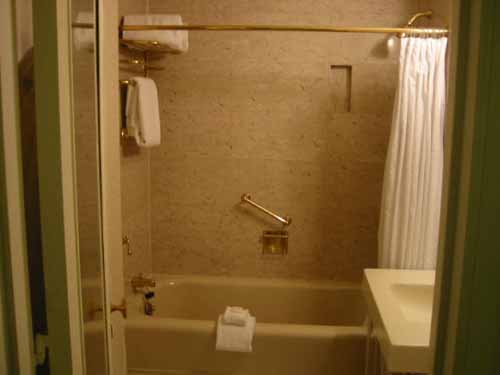 Also with en-suite bathroom (same equipment as the first)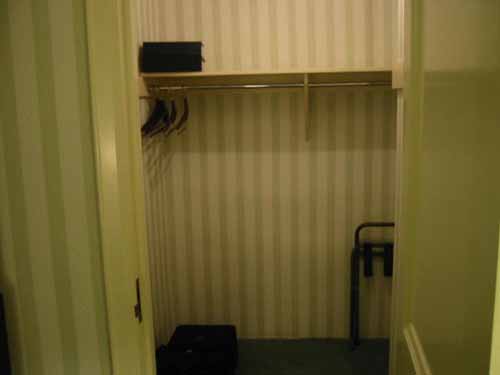 And also with a walk-in closet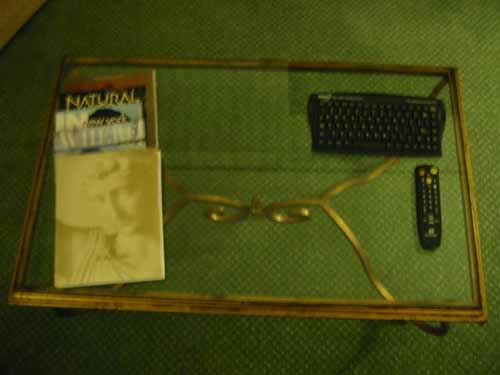 Two TVs hidden inside wooden cabinets, one with Internet access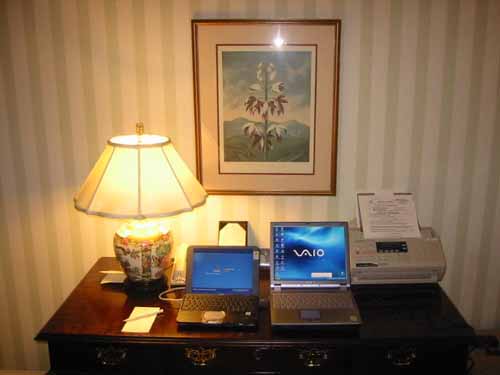 Which we didn't need as we had broadband Ethernet for our laptops
- along with a fax machine with our own direct-dial fax number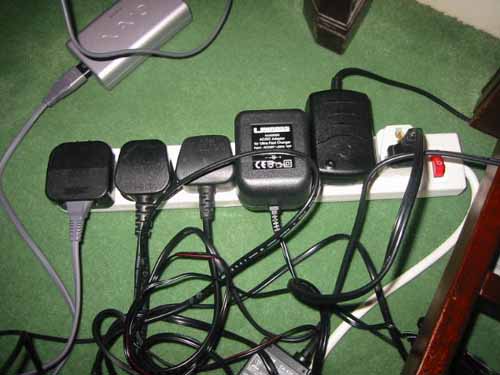 Have 6-way plug adapter, will travel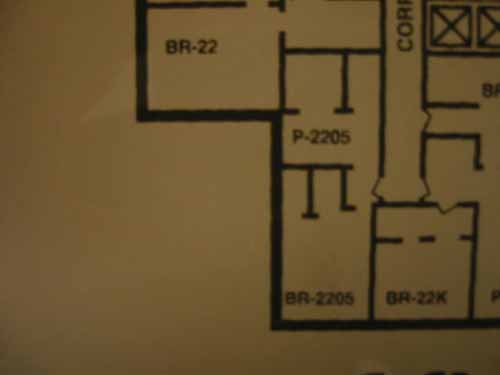 The fire-escape map shows the relative size of our mini-suite and ordinary rooms
Although the hotel has been modernised in some ways (like broadband net access), it still has a delightfully old-fashioned feel when it comes to the decor. Every room is individually decorated and furnished, not like the usual identikit hotel chain rooms, and the old-world style is evident in all kinds of little touches: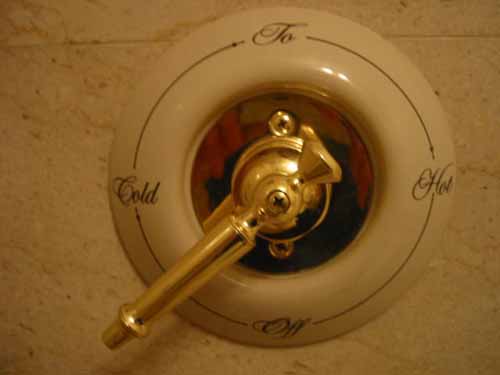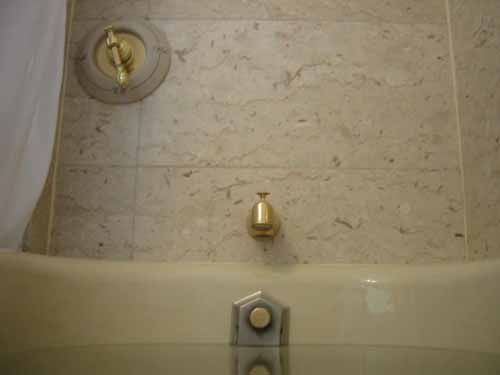 The views were also quite impressive: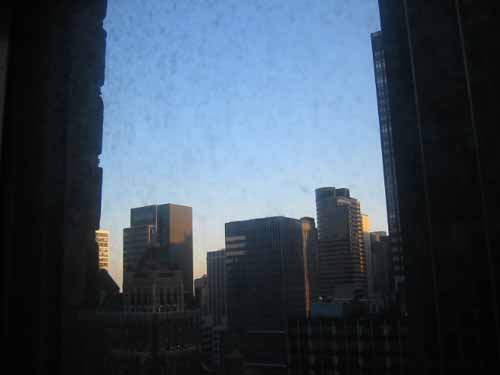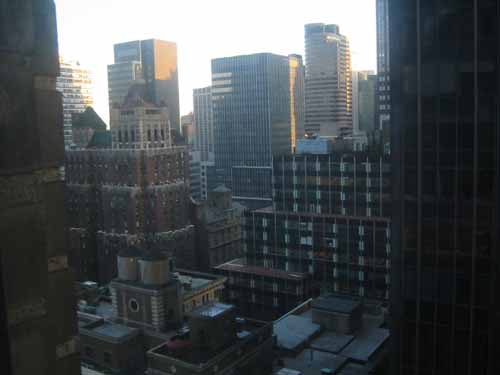 .