The Concorde Room is a very short walk from security. Inside, it makes the normal Club lounges look distinctly second-rate.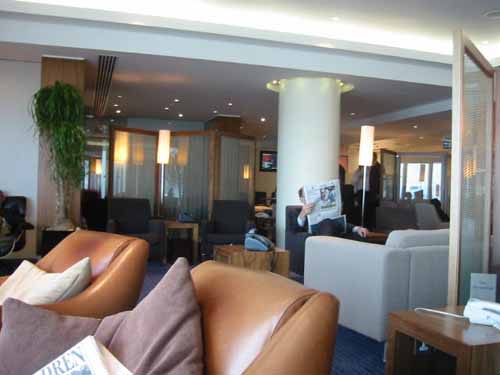 Obscenely comfy leather chairs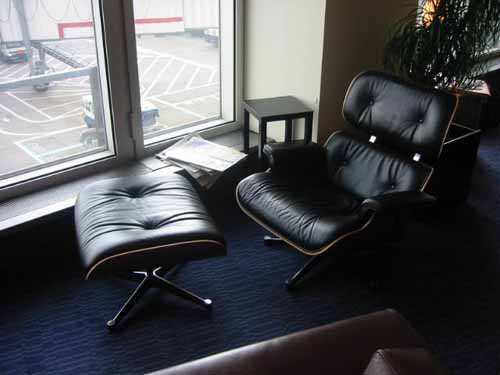 Complete with footstools if desired
Instead of bowls of peanuts and a few plastic-wrapped cakes, there is a menu of everything from simple snacks to full meals. There is also a constantly-circulating dessert trolley with several cakes that have probably been outlawed in many nations.
As this was one flight we did not want to risk missing, we'd arrived three hours before departure. I decided that a bacon sandwich was in order. Have you ever seen one presented like this?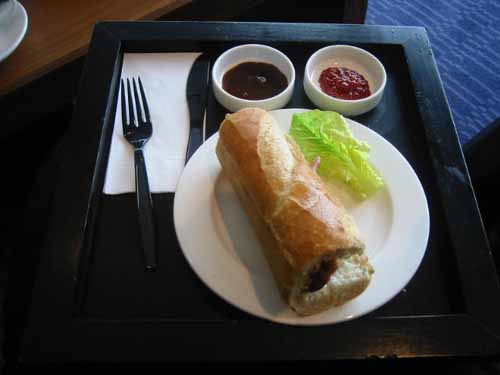 Bacon sandwich, Concorde Lounge style
Of course, security restrictions did mean plastic cutlery as we were already security-checked and you walk straight onto Concorde from the lounge.
Getting there early was a top move as it enabled us to get the best seats in the house: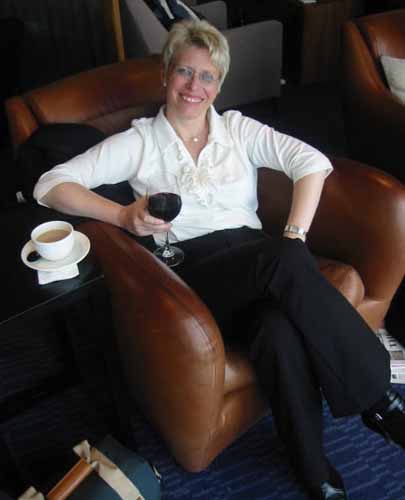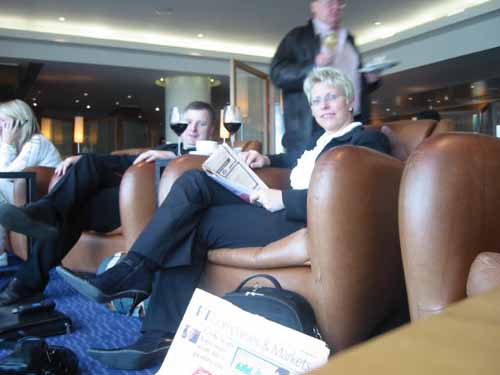 No, not because they're so comfy but because they are right in front of the stand ...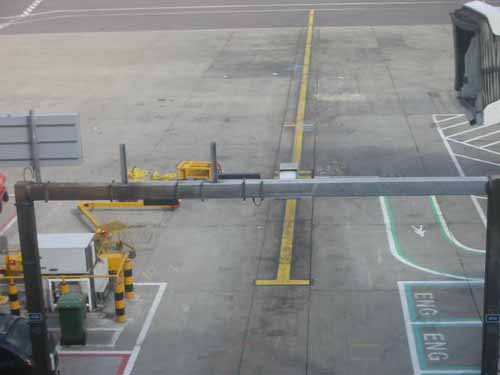 The small 'Conc' nosewheel place-marker confirmed we'd picked the right spot
.